Originally printed in the Forest Republican June 4, 2020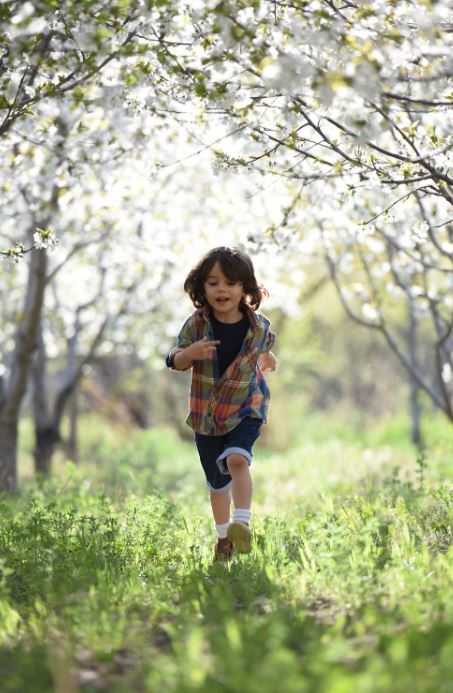 Recently the Wisconsin Department of Health Services and the Wisconsin Department of Natural Resources teamed up to create a "Get Outside. Stay Safe. Be Well." toolkit to help to help create a consistent statewide message that invites Wisconsinites to get outside, stay safe, and be well.
In Forest county we are blessed to have an abundance of fresh air, walking and hiking trails, as well as lakes and streams in which to explore and navigate.  Yet many parents and/or caregivers in our communities may find themselves struggling to get youth to disconnect from electronics and spend time outdoors.  According to a the author Richard Louv, in his book titled "Last Child in The Woods" this struggle, termed "nature deficit disorder", to get youth and families outside has been linked to troubling trends of childhood obesity and depression.
How do we encourage youth to get outside?  Here's some tips:
Start by doing something small, and see what happens from there!
Share your own stories or photographs of time spent outside;
Encourage exploration and curiosity – turn over a log, dig in the dirt, and ask questions about what's going on in the dirt
Turn your backyard into a campground. Buy your kids a tent or let them make their own. Leave it out all summer to encourage its use.
Set aside a place on a table or dresser to keep all of your child's interesting outdoor finds, such as rocks, acorns, or flowers
Encourage youth to become outdoor photographers.
Inspire their creativity by encouraging them to draw or paint outdoor scene.
Remember, not all children are going to enjoy the outdoors on their own.  Some children will need some additional help being more active.  Take it slow, encourage their curiosity and play along.
Research indicates that children who play outside regularly develop stronger immune systems, have more active imaginations, have lower stress levels, and have greater respect for themselves and others.   Benefits that will no doubt lead to a healthier, resilient Forest County.
Taking a family walk together is another great way to encourage youth to get outdoors.  This summer the Forest County Coalition on Activity and Nutrition encourages people of all ages participate in our Virtual Trek Across Forest County Walking Challenge.   We have developed a tracking log that when completed, will have taken you on a 120-mile trek across Forest County.  This is an extra 20 miles than in years past; however, we know you can do it!
Participants may begin to track their miles beginning June 1st.  Along the way, participants are encouraged to track their mileage on their log sheet and to periodically report their mileage on the Forest County CAN! website Trek board.  Those who complete 100 miles or more will be entered into a drawing for a $100 gift card and will also be added to the Forest County Health Department's 100 Mile Club list of all people who have completed the challenge since it began in 2018.
To download your virtual tracking log, please visit the Forest County CAN! Coalition website at www.forestcountycan.org.  To request a tracking be mailed to you, please contact Michelle Gobert at 715.478.7797.     The Forest County CAN! website will also offer walking tips, local walking trail resources and links to help you along the way.  The Forest County Health Department reminds us that If you have questions about your health or your activity level, please talk with your doctor.